The Art of Cold Weather Dressing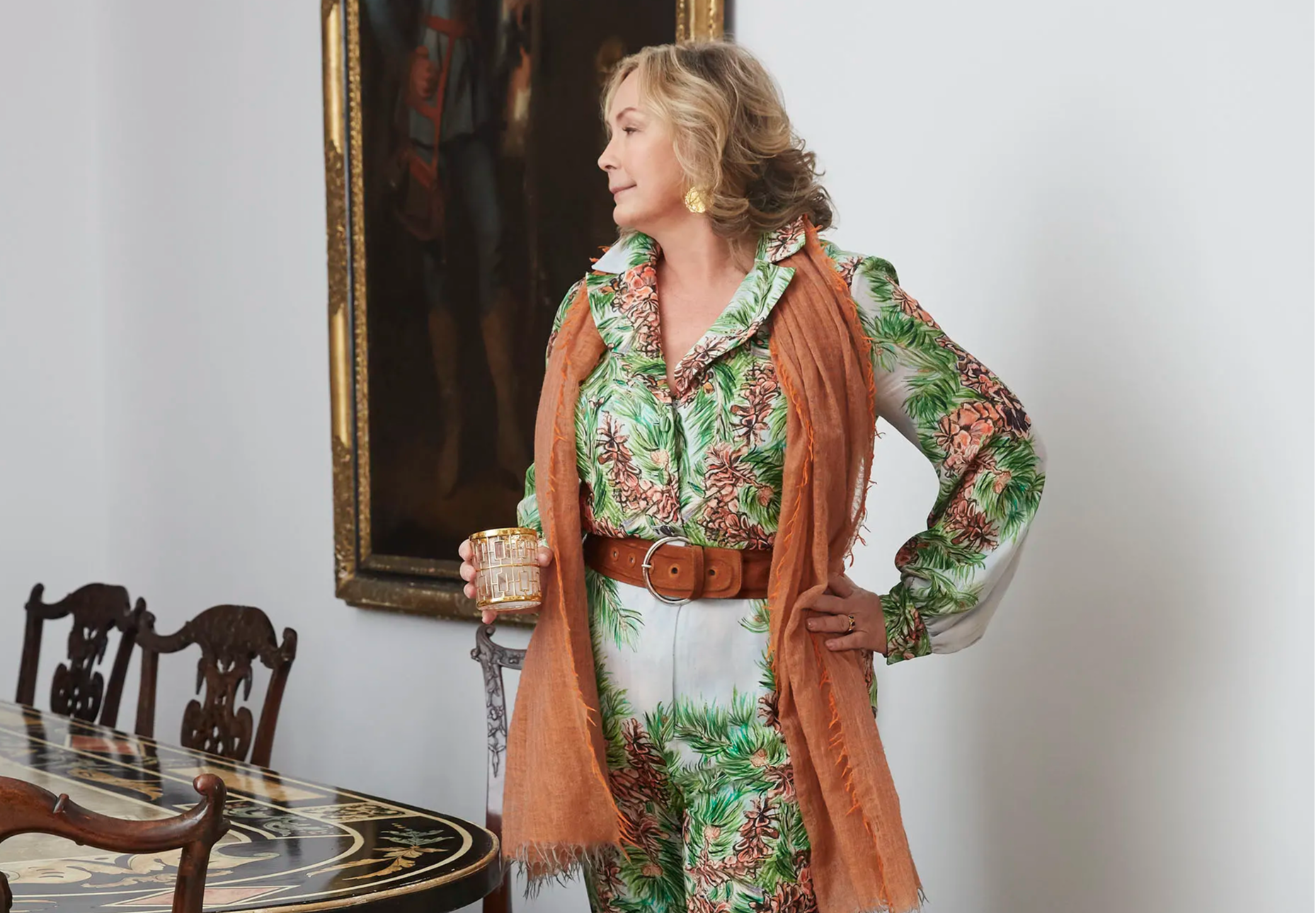 Every season I design prints that are made to transition between the balmy days of summer and the cooler country climates, but when I truly think of cold weather dressing, it all goes back to my Fall collection. My Horn and Tyrol prints, with the deer and pinecones, are very much oriented for cooler climates. I could definitely see our Fall pieces out and about at my favorite ski resorts.
I love the idea of wearing blouses in the country when I go out at night, because every once in awhile, I like putting on something pretty that isn't always a sweater. For fancier moments, I love wearing our Daphne jacket over pants. You can dress it up or down. You can also pair our blouses with a camisole underneath and on top of black jeans and boots. It's such an easy way to add a touch of something more elegant on a winter night.
A scarf under a winter coat or wool blazer adds a touch of elegance for daytime or evening. I'd wear our travel wrap top for a lovely night out and pair it with tuxedo pants. Don't be afraid of wearing silk in cold weather. It's actually the right texture for a cool night, but you don't want to go much lighter than that.
I love wearing these prints in blouses under a pretty jacket or reversing it and punctuating a neutral palette with a bolder print jacket. It makes a lovely alternative to what we normally wear in cold weather. After all, one can only wear so many sweaters.