Discover the breezy island feel of our latest Resort collection.

"I drew a lot of this collection during Covid-19 when I was hibernating in Antigua with Sunny and my grandchildren," says Ala. "I think painting what was close to me was a way of cocooning. It made me feel safe. I certainly felt very lucky to be surrounded by beauty and I was able to truly appreciate it."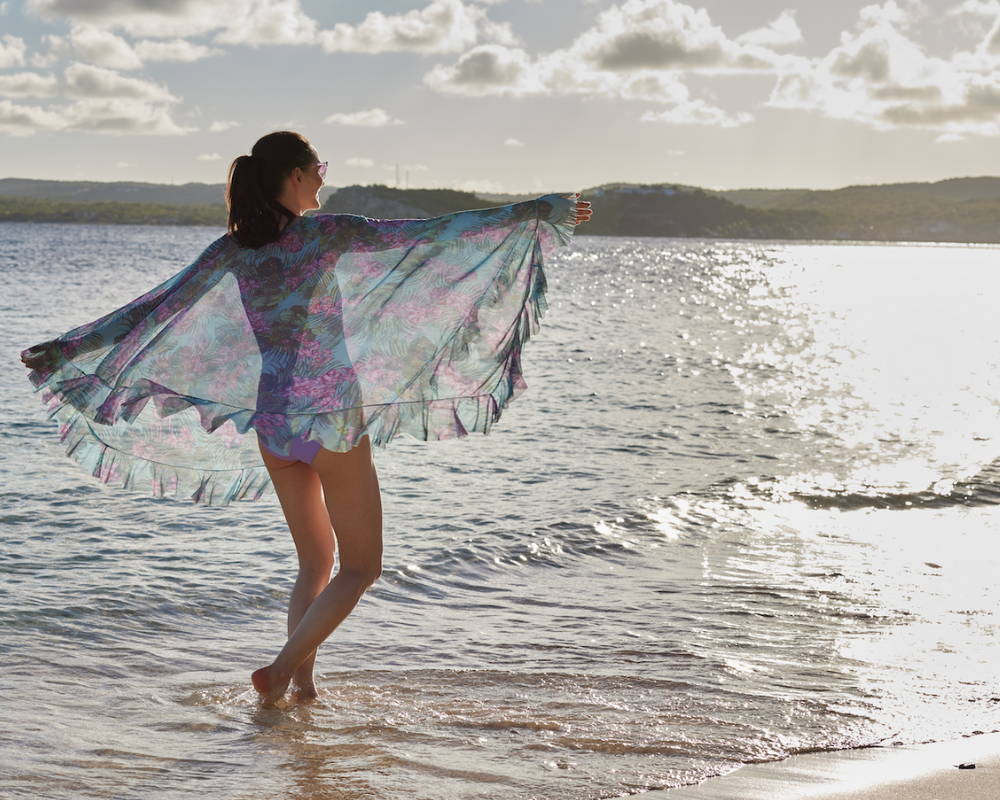 Inspired by the breezy, lush landscape of Antigua and the natural beauty surrounding Ala's home on the island, the new AvA Resort 2022 collection takes its cue from languid, balmy beach days, where dreamy floral prints and relaxed silhouettes reflect an escapist, tropical mood that go from beach to black tie.
New prints range from Runaway Beach, with iridescent seashells and coral in black and red atop peach pink, to cotton prints like Paradise and Green Island, with gradient green leaves and blush hued blooms. There's also Palmetto, with geometric palm leaves, and Blooming Orchid, which creates an in-depth approach to this classic bloom. Also new for Resort is a Sea Foam stretch knit that joins the AvA Essentials lineup.
"The prints are very lush, somewhat sensual and get you into the headspace of island life," says Ala."It's everything you'd expect to find there. I drew whatever was in front of me."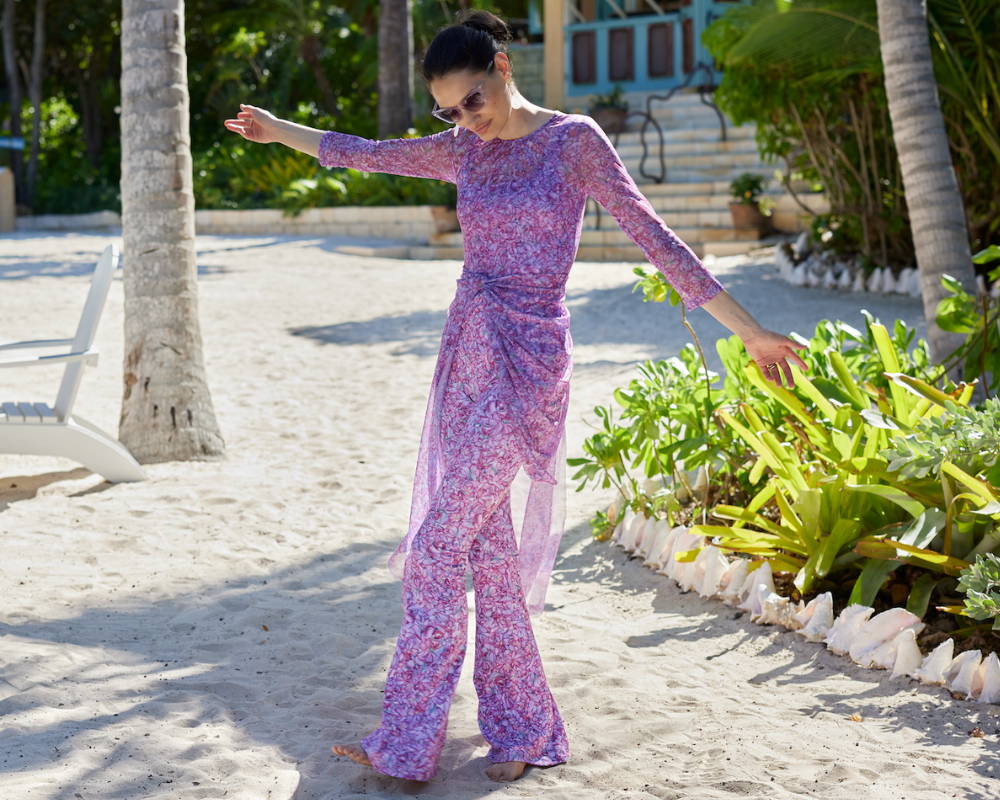 New silhouettes emphasize comfort and versatility in styles that look beautiful for an evening out or in. There's an elegant informality in the new Sonia kaftan as well as the new Caterina stretch knit tank dress, while the Crawford skirt when paired with the Annie blouse is a beachy take on event dressing.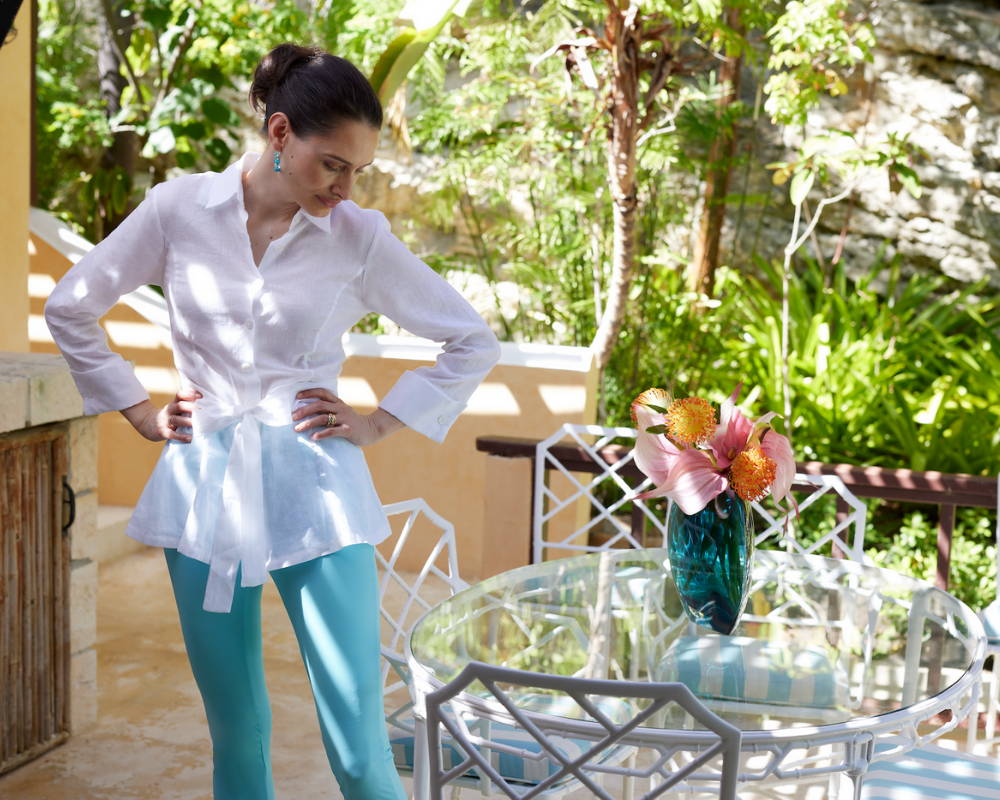 "We've gotten used to being comfortable, and now we're not willing to give that up," says Ala. "That said, we still want to get dressed. These are clothes that make you feel and look great."
THE BLOOMING ORCHID PRINT