Go inside our new collection for the season of celebration.

"I wanted to create a print that feels a bit more dressed up, but in silhouettes that are as effortless as ever," says Ala in describing the origin of the AvA Holiday 2021 assortment. "You're going places, you might be hosting at your home. You're celebrating the season, but you still want to be comfortable."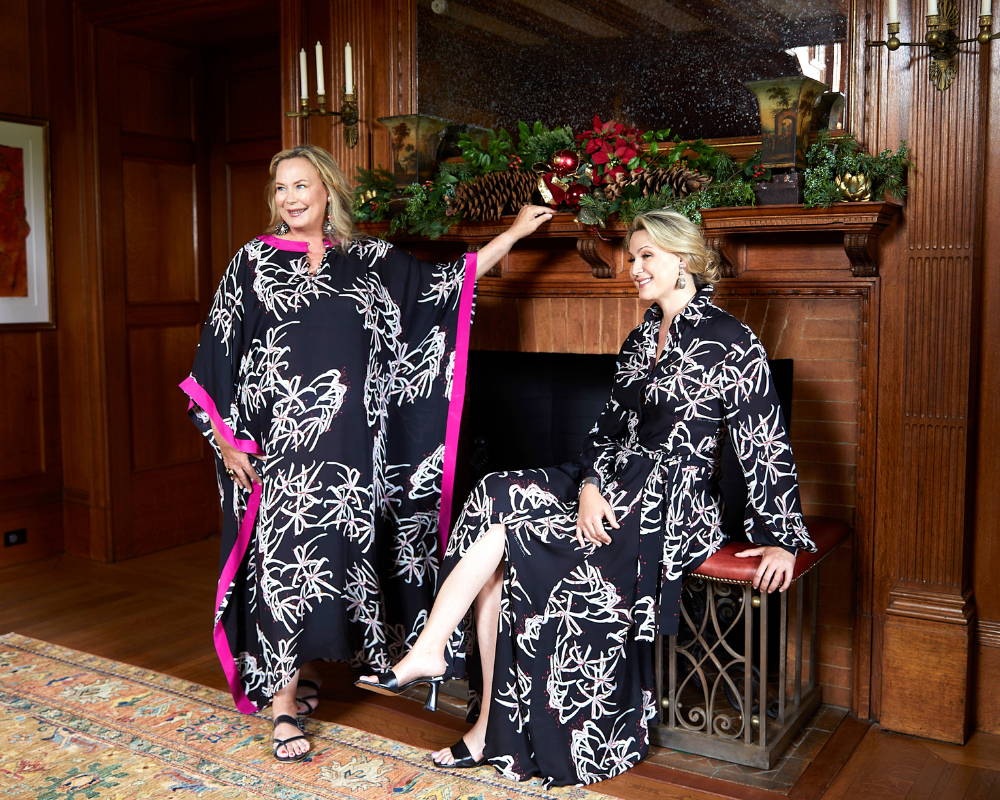 The AvA Holiday 2021 collection evokes festive AvA styles that are perfect for this celebratory time of year. Our new Black Spider Lily print, featuring dancing spider lilies in shades of white and fuschia atop classic black, is evolved from Spring's Watermelon Spider Lily print but with a more celebratory statement. "Putting this classic print on a dark background just felt more like holiday dressing," says Ala. "It's also a bit St. Laurent-inspired."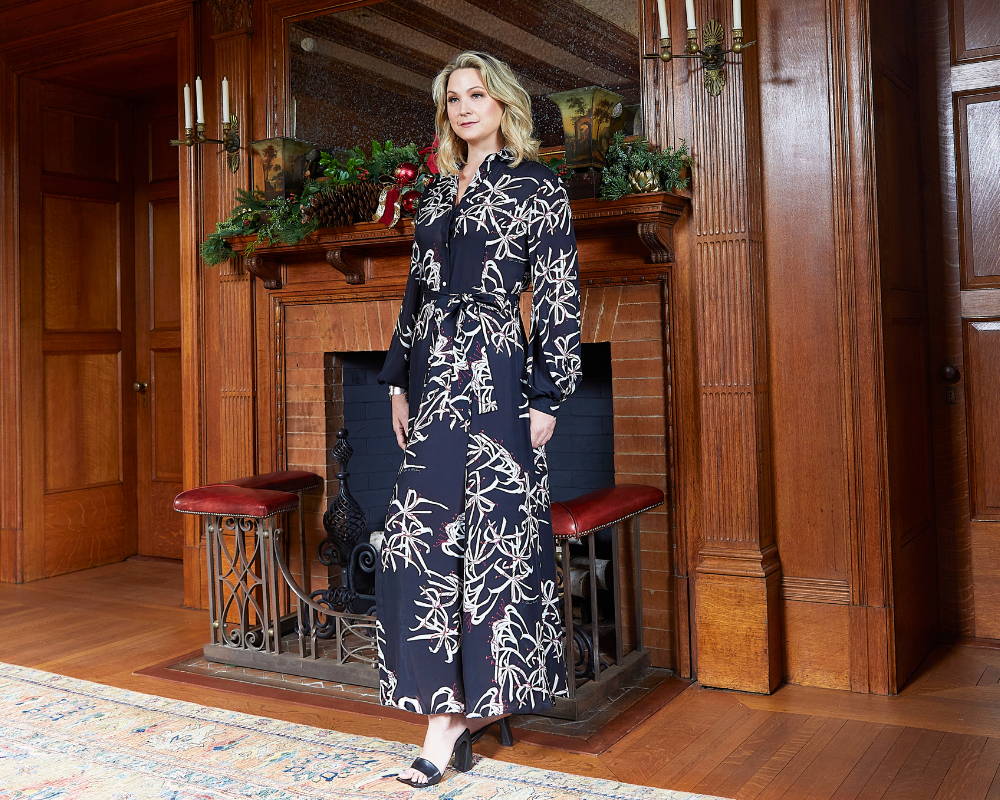 New silhouettes punctuate the collection. There's the Holly silk shirtdress, a spin on our iconic shirtdress but in a lengthier, more holiday-perfect style. "It's a more formal version of our shirtdress," says Ala. "It's great for entertaining at home and I love how it has a '50s throwback feel."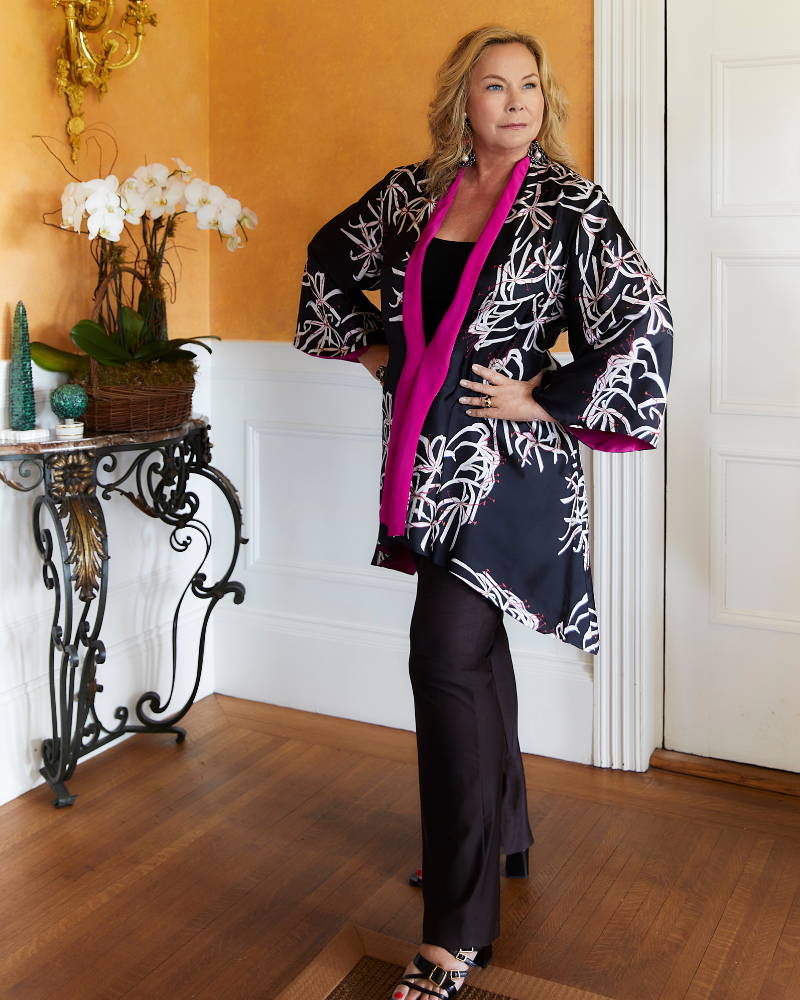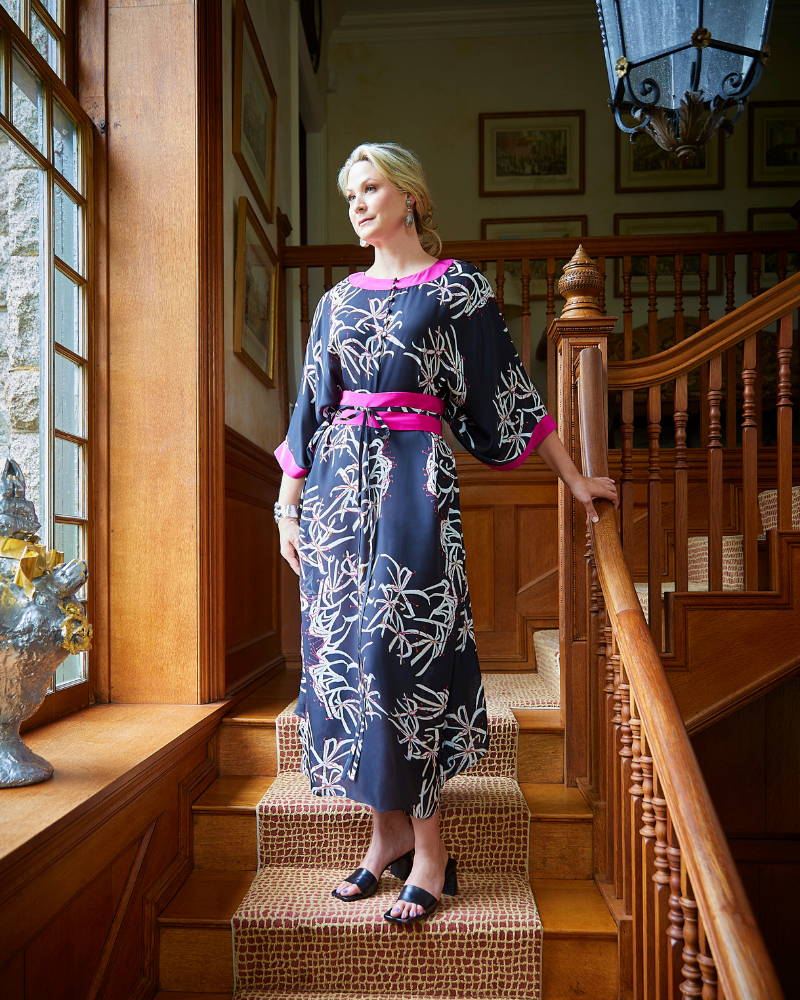 Our reversible Eve silk jacket is a groovy take on a classic robe that you can also wear hosting dinner or out with friends. It works both tailored or pulled together with our new Holly Obi belt. Our Carol kaftan is an extension of our kaftan lineup, in a heavier, cool-weather friendly double silk georgette, while our new Virginia stretch knit cigarette pant is a tailored, ankle-skimming pant silhouette that goes from day to evening effortlessly.