"I hope and feel that there is a light at the end of the tunnel," says Ala in describing the origins of the AvA Gratitude Collection. "Covid-19 has taught me to be grateful for what we have each day."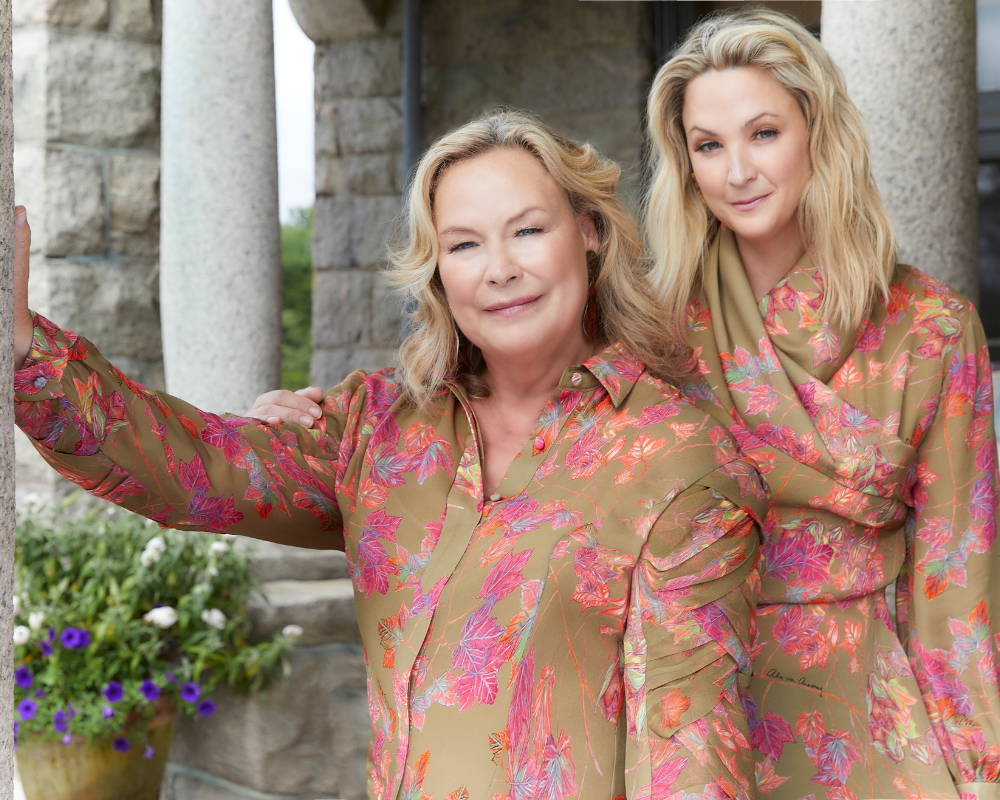 Though the world still feels in flux, AvA's Fall 2021 Gratitude Collection embodies a peaceful pause and moment of repose, a chance to reflect on where we were and where we are now. In designing prints based on her gardens at home, Ala considered the sunflower, an iconic bloom reflective of gratitude as the foundation of the collection.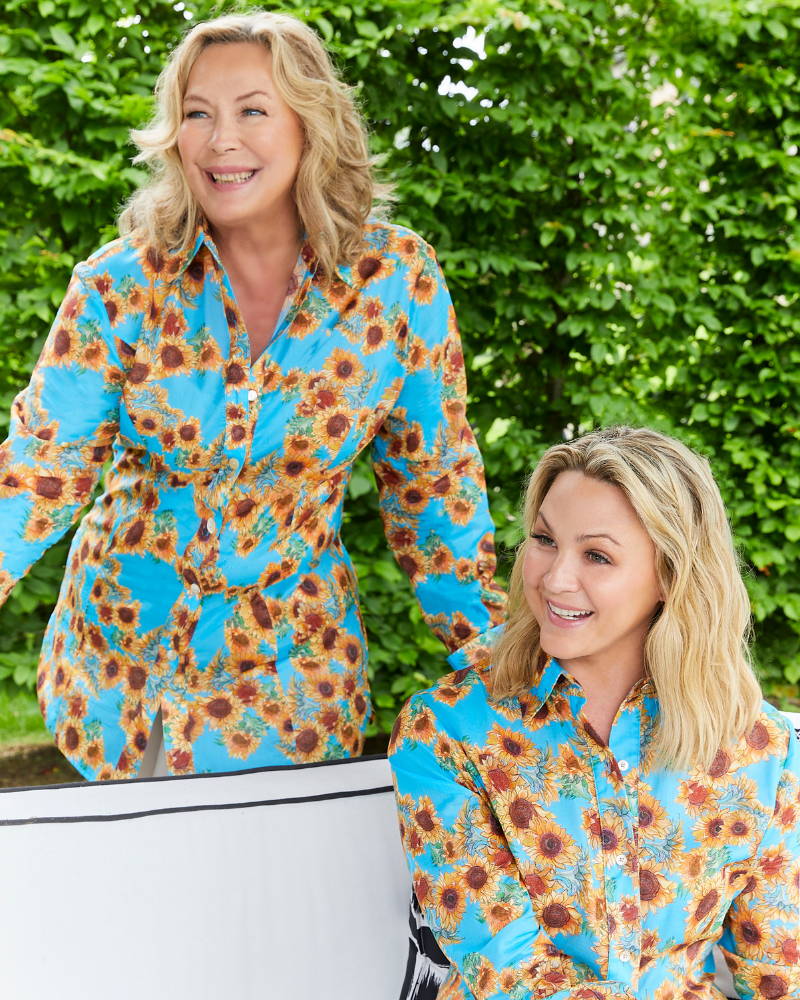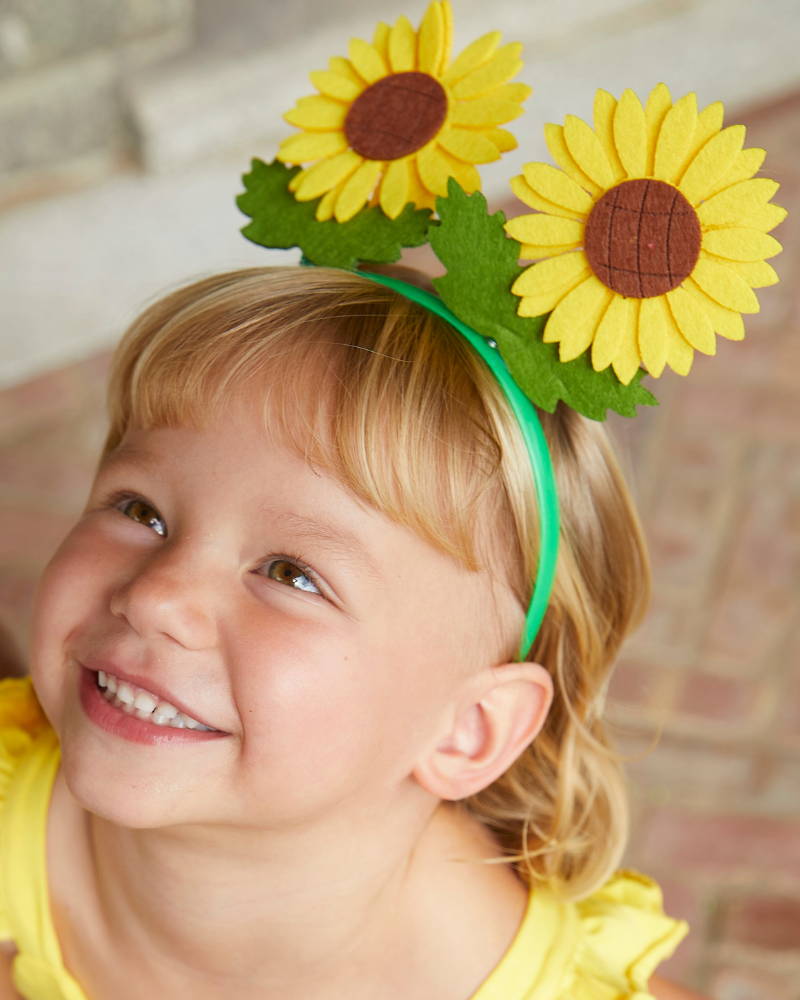 In a rich melange of turquoise and amber, it's a print that feels as great in late summer as the crisp of fall. "The Sunflower print feels appropriate for the season and for where we are at this time," says Ala. "It's a beautiful expression of that."
"I was trying to capture pieces we want to wear on weekends in the country in our leisure time," says Ala. "Styles to wear to dinner with friends in the form of jackets, and blouses paired with pants that you can wear during the day, into night and for travel. This collection is all about wanting to get dressed, have a good time, and feel great about ourselves."
With fuchsia and coral floral leaves layered atop olive green, the Autumn Leaves print is an homage to autumn in Ala's childhood home in Austria. "This print reminds me of walking through the forest floor as the leaves come down," says Ala. "That green in particular is a great neutral that flatters everyone."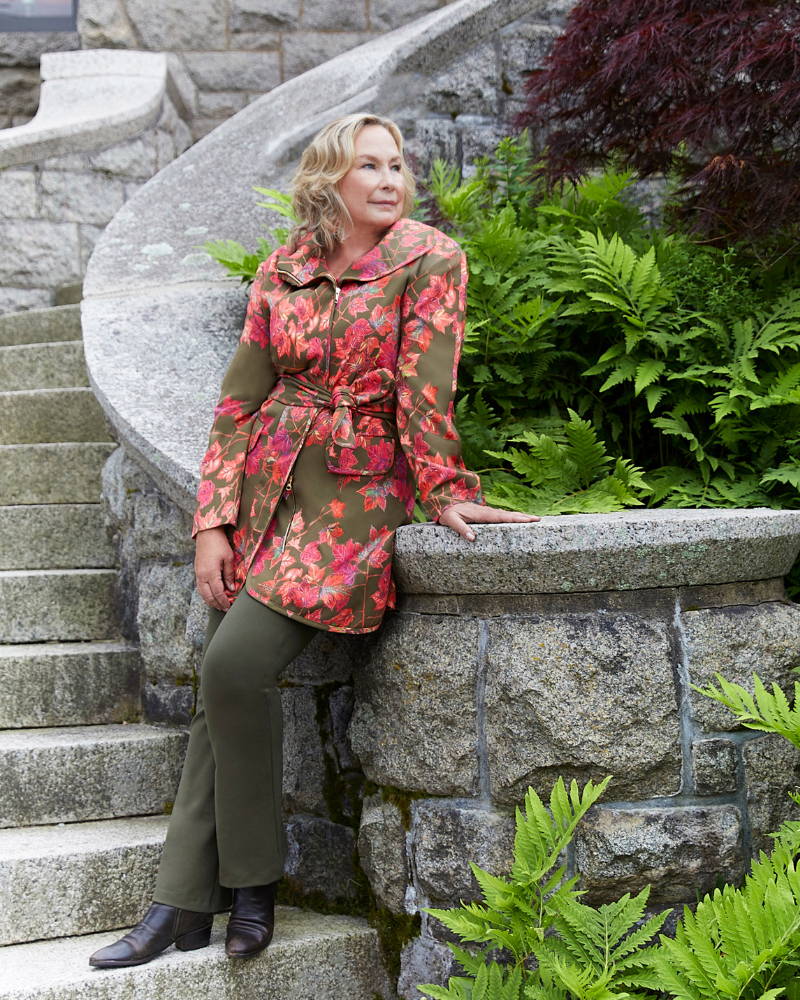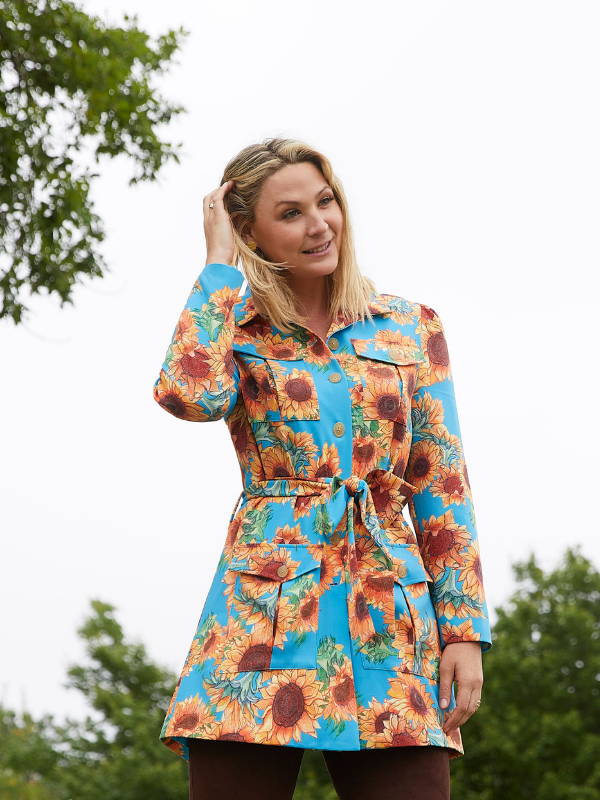 The AvA Gratitude Collection celebrates new styles like the Lila stretch knit vest in Sunflower, a luxe layering piece for warm days into cool nights that works over everything from AvA Essentials to a classic knit. The Cecilia Bardot jacket, also in Sunflower, is a stylish take on the timeless safari jacket, while the Eva stretch knit jacket in Autumn Leaves is an anorak-style with a funnel neck and tied waist. There are also silk blouse styles and updated takes on best-selling silhouettes.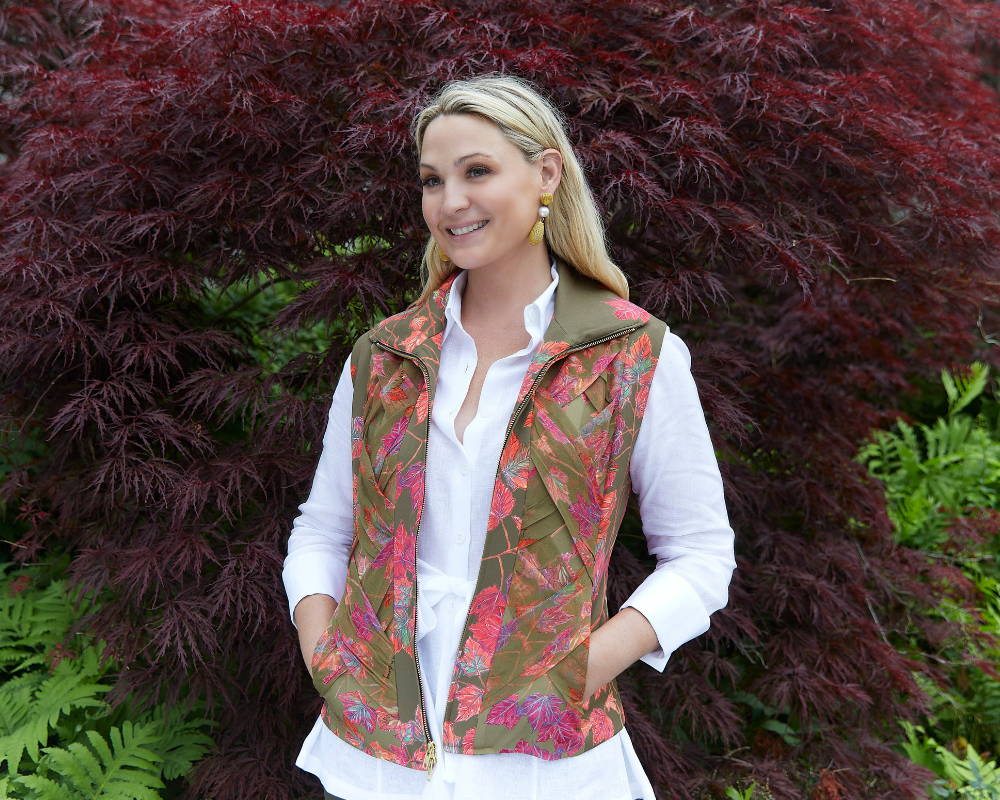 "I was trying to capture pieces we want to wear on weekends in the country in our leisure time," says Ala. "Styles to wear to dinner with friends in the form of jackets, and blouses paired with pants that you can wear during the day, into night and for travel. This collection is all about wanting to get dressed, have a good time, and feel great about ourselves."